Just before Winter X 2012, I was able to sit down with Skullcandy athlete Halldor Helgason for a short interview, which took place mostly outside in 14-degree weather as the sun went down over Park City.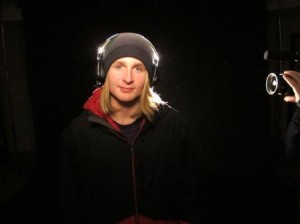 SK:  Why are all movies so serious and dramatic these days? Where does that come from? Are you even cold?

HH: No, it's like this in Iceland. [all the Icelanders laugh] Everything seems serious now. You go to the park and people used to ride the pipe, but not anymore. Now it's all about competing and the pipe is so big and icy, nobody is just there to have fun. And in the comps nobody is doing old tricks, like alley-oops or threes or handplants, it's all, you know, [makes flipping motion] flips. I think park is almost going the same. It's so tech, and it's all about how many flips you can do in one run. Not hating on doubles or anything, they're sick. It's good progress. But did you see Mikkel Bang's run at Dew Tour? He had a perfect run, soooo perfect. He didn't do any flips though, so there was no chance he would get on the podium. That's not the way it should be.

SK: So if you had your own contest, what would you judge on?

HH: Style, I think. I would have at least one hit where you couldn't throw more than one flip, or spin more than five. I want to see people's style.
Read the rest of the interview here: Halldor Helgason: Up Close or download the whole thing below.